Gantry cranes are cranes that are supported by legs on both the ends and it moves on wheels or rails. They are generally used outdoors. Unlike industrial overhead cranes, it does not need support and that is why it does not need runway beams. It can lift enormously heavy weights as well as very light ones. There is different type for every kinds of weight. Gantry cranes and industrial overhead crane are the words that are mostly used for a single meaning. The only difference between them is that gantry cranes run onwheels whereas industrial overhead crane does not.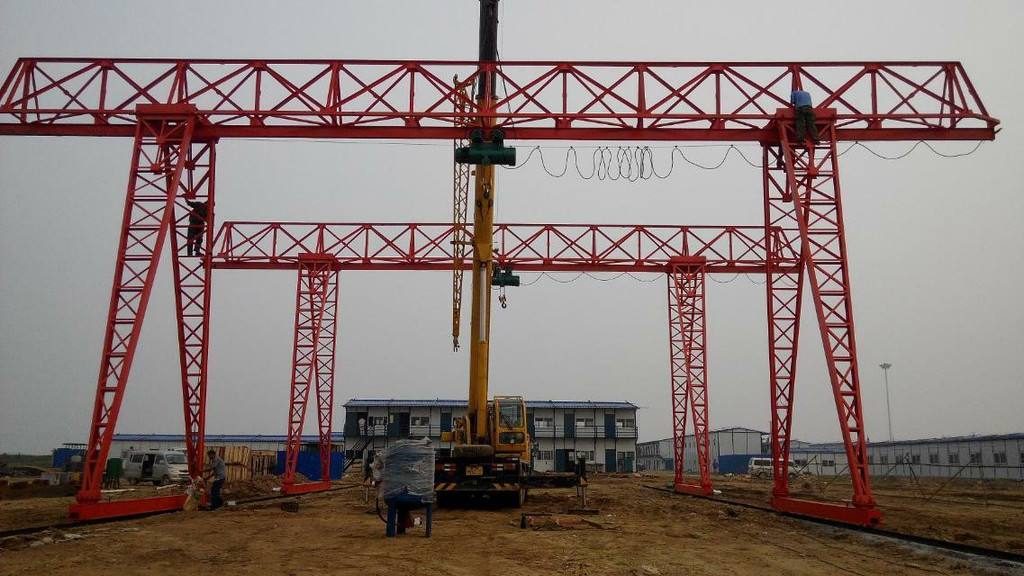 Types
You should know about the types of gantry cranes while working on them so that you can know which type to use according to your requirements. There are many different types of gantry cranes according to their works.
Full gantry crane system: they are the most popular ones. They have 2 legs and run in a straight line. They are supported by a beam and are well suited for lifting enormously large objects. They are generally used to move large ship components. They have the ability to fully resist the torque produced by the load.
Rubber tyred gantry crane: they are comparatively smaller and run on rubber tyres(sobre ruedas) as mentioned by its name. Rubber tyres help them to move without tracks easily. They can lift fully filled containers very high. Smaller ones come as straddle carriers and are used in single containers. Its speed is relatively low but even then they are really efficient in their work.
Portable gantry cranes: as its name suggests, it is used to transport smaller objects by lifting them. They can lift objects weighing less than 10 tons. They are mainly used in fine arts industries. Most of them are still when loading and start moving as we unload them. They are equipped nicely for the running surfaces. They consist of either a wire rope or a chain hoist.
Adjustability gantry cranes: adjustability gantry cranes are designed for variable heights. Adjustability in the name means that its beam can adjust its height which makes it more flexible and efficient.
Essential components
When using a gantry crane, one must know about its major and minor components. Understanding is required for every work you do and that is why I have talked about the main components in this article.
Hook: it helps to hold the required object. It may appear as just a loop but plays a major role while lifting and transportation. Hook is then connected to the hoist.
Hoist: it plays a vital role in lifting and holding. It raises or lowers the object using a rope or chain. It is generally powered manually but can also work through electricity.
Trolley: it supports the hoist by positioning it by moving horizontally through the bridge. It works before loading the container.
Bridge: the beam like structure after the hoist is called the bridge. It helps the hoist to move using a trolley. It can be equipped single or double girders(birrail).
Runway: there are 2 runways present. They are generally parts of building structures.
Bumpers: they help in absorbing the energy produced by the crane and reduced the impact. When the crane comes to rest, it makes sure that it is controlled with minimal forces acting on it.
Controls: all the operations talk place due to the controls. Controls allows the crane to run on its command.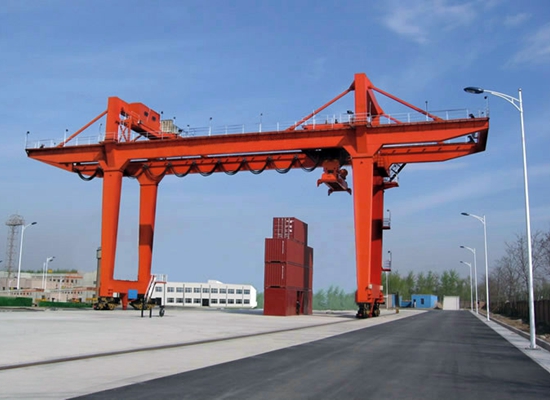 Features and benefits
Efficient operator results in higher productivity, more efficient work and also saved time and efforts. Crane suffers less wear and tear when the operator is efficient.
Safety is one of the most important thing that is to be kept in mind while using a crane. New technologies( Nuevas tecnologías ) give you more control over the lifting action performed by the crane.
No matter how heavy object are, they can easily be lifted by gantry cranes.
They provide a much better way to lift and transport things.
Precautions
-No one except a regular operator should use it.
-Let no one to ride on it.
-Do not drag the lifting devices.
-Contact the superviser for any doubts
How to choose the right equipment
-Check the wire ropes if they are defected.
-Check proper rope alignment.
-Check any kind of leakage of fluid.
-Check the operators and panels.
Best manufacturers: according to me the best manufacturers of gantry cranes are AICRANE Cranes(AICRANE Grúas) And Components Corporation. It is one of the leading suppliers and manufactures in more than about 16 countries. Here you can get a quality and trusted product according to your preferences.